Posted by Niche Recruitment
9th June 2022
7 YEARS OF NICHE, HAPPY BIRTHDAY US!
HAPPY BIRTHDAY TO US!
We can't believe it, but we're turning 7 years old ! We've had 7 whole years of Niche and we're proud to say we've helped over 1000 candidates find their perfect role in that time. Not too shabby if we do say so ourselves! So…what's been happening? Despite all the challenges we all faced, in the face of adversity comes opportunities, and we are now thriving.
WHAT'S CHANGED SINCE OUR LAST BIRTHDAY?
Like all small and large businesses alike, Covid hit us hard, and our team had to quickly adapt to working from home. We're thankful to say we made it out strong from the multiple lockdowns and continued to place candidates throughout the multiple hurdles we faced. During these difficult times we were lucky enough to work with amazing business partners to produce some very successful HR forums that provided useful insight and support to business around; 'How to onboard new employees virtually', and 'How to get the best performance out of virtual teams' can be accessed at link at the bottom of this page.
Recruitment has dramatically changed since then, with the perfect storm of the great resignation, the pandemic and cost of living crisis, but we move through the changes with an open mind and adapt where we need. Thankfully, that's done us favours, and we are overjoyed to say that we are celebrating our 7th birthday during an amazing time of growth for Niche.
"The employment landscape has also changed significantly, with organisations having different approaches to Hybrid working. This has had a direct impact on the talent market. How businesses approach this with a clear vision will certainly help shape their recruitment strategy over the next few years. With our combined experience and knowledge in our specialist sectors, our insight and advice is welcomed and has helped cement our relationships with our clients and long may this continue."

Nick Wimshurst – Co-Director
7th YEAR HIGHLIGHTS
Our new members are definitely a highlight for us this year. There's also exciting news that we're looking to expand our team again after a difficult year, with interviews underway for a further Recruiter; to help even more clients and candidates and an Office Manager; to keep us all organised.
As our 8th year begins, we really feel like a new era of Niche is on the horizon and we're excited about what lies ahead. With our long-term clients and candidates repeatedly relying on us to take the next step in their careers or make a new addition to their team, we are proud to have built a reputation of trust and quality that really helps us to stand out from the crowd. We're really proud of the fact we've welcomed more and more candidates under the Niche umbrella and even prouder of the fact that we made it through the tough times!
"For us, recruitment has always been about relationships and we are thankful to have maintained close relationships with our longstanding clients over the last few years, working patiently with them to provide advice and consult on market conditions so that they were well equipped to meet the desires of todays's jobseekers. We have also been fortunate to attract new customers and have some exceptional roles that we are recruiting for with organisations that value their employees."

Michelle Graham – Co-Director
NEW MEMBERS
This year saw the team expand as we welcomed James, Izzy, and Tracy to Niche. With our new Candidate Account Manager Tracy manning the busy group of our amazing temporary candidates, while expertly recruiting for our head office sector, she's become an important cog in the Niche experience machine. Izzy and James make up our marketing team. With Izzy, on a Digital Marketing Apprenticeship focusing on content and her apprenticeship, while James, on a placement year, tackles analytics while helping our recruiter's source even more talented candidates.
NICHE NET ZERO PLEDGE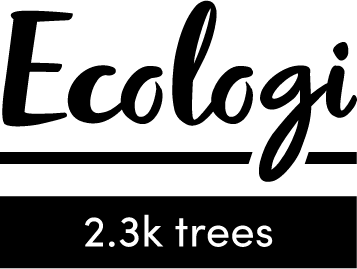 It's no secret that our planet is in dire need of help to reduce carbon emissions and combat climate change. Today we are proud to launch our Net Zero Pledge to start our journey towards becoming net zero and becoming a B-Corp certified business. Working with the amazing Ecologi – we have already pledged 1,000 trees, one for each candidate that we've placed since 2016! Ecologi is an amazing organisation that allows us to compensate for our carbon footprint by funding climate projects from the comfort of our own home.
To keep temperatures from rising and to prevent ecological collapse, trees are planted in various areas of the world while engaging and investing in local communities. We're really excited about this new initiative and will be continuing with this pledge to off-set the carbon footprint for all candidates we place with our clients. We are also offsetting our team's carbon footprint, but this is only the beginning of our green quest, with more work to do, we pledge to be net zero within the next 12 months. You can see our Niche forest by clicking here and even sign up for yourself! Keep your eyes open for more information about our Net Zero pledge coming soon!
BIRTHDAY RAFFLE
We really wanted to celebrate our candidates this year, and with the kick off of our Niche Net Zero Pledge coinciding with our birthday, a birthday candidate raffle was formed! We invited candidates to join a raffle to win £250 of vouchers and have 250 trees planted in our niche forest in their name. Our lucky winner of this prize was Adrian, an amazing candidate who we placed with our good friends at Cartus as an International Assignment Consultant this April. We're really happy to see Adrian as our winner and we hope he enjoys his prize.
WHAT'S NEXT FOR NICHE?

We have exciting plans to grow the Niche team even further and continue to place amazing candidates while making waves with some new big-name clients!
Here at Niche HQ, we will be growing the team imminently with interviews underway. This is a really exciting time for us at Niche and it's amazing to see our 8th year starting with welcoming new members to the team. We will hopefully be celebrating out 8th birthday with an even bigger team! Our use of video to showcase our candidates remains one of leading differentiators and we are pioneering new ways of using the tech to help clients speed up their recruitment processes to get to the right candidates quicker than ever before.
The employment landscape has changed significantly, with organisations having different approaches to hybrid working and this has had a direct impact on the talent market. We continue to work with our clients to share advice on market conditions and candidate expectations, as more people are seeking the work life balance that hybrid working offer. All of this while keeping in mind that a movement towards joining value-led businesses, businesses green and ethical commitments are becoming equally as important to job seekers.
We're focusing even more of our time on client and candidate relationships and can't wait to see how far we've come this time next year. We have lots of plans, however, If the last year has taught us anything, it's to predict the unexpected!
Happy Birthday to us, and a massive thankyou to our clients and candidates. Get in touch if you want to become part of our 8th year of success stories!
With the limitations of this year's lockdown, most people managed to wind down –…
Despite embodying them since day one, we've finally put pen to paper and established…
What does it take to be a successful salesperson? It's an impossible question to…